"Messiah" Program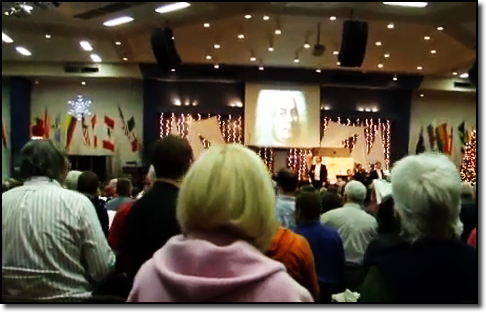 Scores may be purchased for $15. If you return the score, $5 will be refunded. Please, cash only. Feel free to bring your own score if you have one.
You may listen/watch performances of the full score on YouTube.
A video excerpt from the "Hallelujah Chorus" during the 2010 Tucson Sing-In may be viewed at YouTube.
Carol Sing & Warm-up
Page numbers are from the Schirmer edition
Orchestra
Overture - 3
Tenor
Comfort Ye My People - 7
Tenor
Every Valley Shall Be Exalted
Chorus
And The Glory Of The Lord - 16
Bass
Thus Saith The Lord - 24
Alto
But Who Shall Abide the Day of His Coming?
Chorus
And He Shall Purify - 36
Alto
Behold! A Virgin Shall Conceive - 47
Alto
O Thou That Tellest Good Tidings To Zion
Chorus
O Thou That Tellest Good Tidings To Zion - 54
Bass
For, Behold, Darkness Shall Cover The Earth - 60
Bass
The People That Walked In Darkness
Chorus
For Unto Us A Child Is Born - 66
A free will offering (suggested donation of $20) will be taken at this time.
Orchestra
Pastoral Symphony
Soprano
There Were Shepherds Abiding in the Fields - 79
Chorus
Glory To God - 82
Soprano
Rejoice Greatly, O Daughter of Zion - 87
Alto
Then Shall the Eyes of the Blind Be Opened - 94
Alto
He Shall Feed His Flock Like a Shepherd
Soprano
Come Unto Him, All Ye That Labor - 96
Solo Quartet
His Yoke is Easy, His Burthen is Light
Chorus
Lift Up Your Heads - 144
Bass
Why Do The Nations So Furiously Rage Together - 174
Tenor
He that Dwelleth in Heaven - 189
Tenor
Thou Shalt Break Them
Chorus
Hallelujah! - 193
Bass
Behold, I Tell You a Mystery - 214
Bass
The Trumpets Shall Sound
Chorus
Worthy is the Lamb/Amen - 237