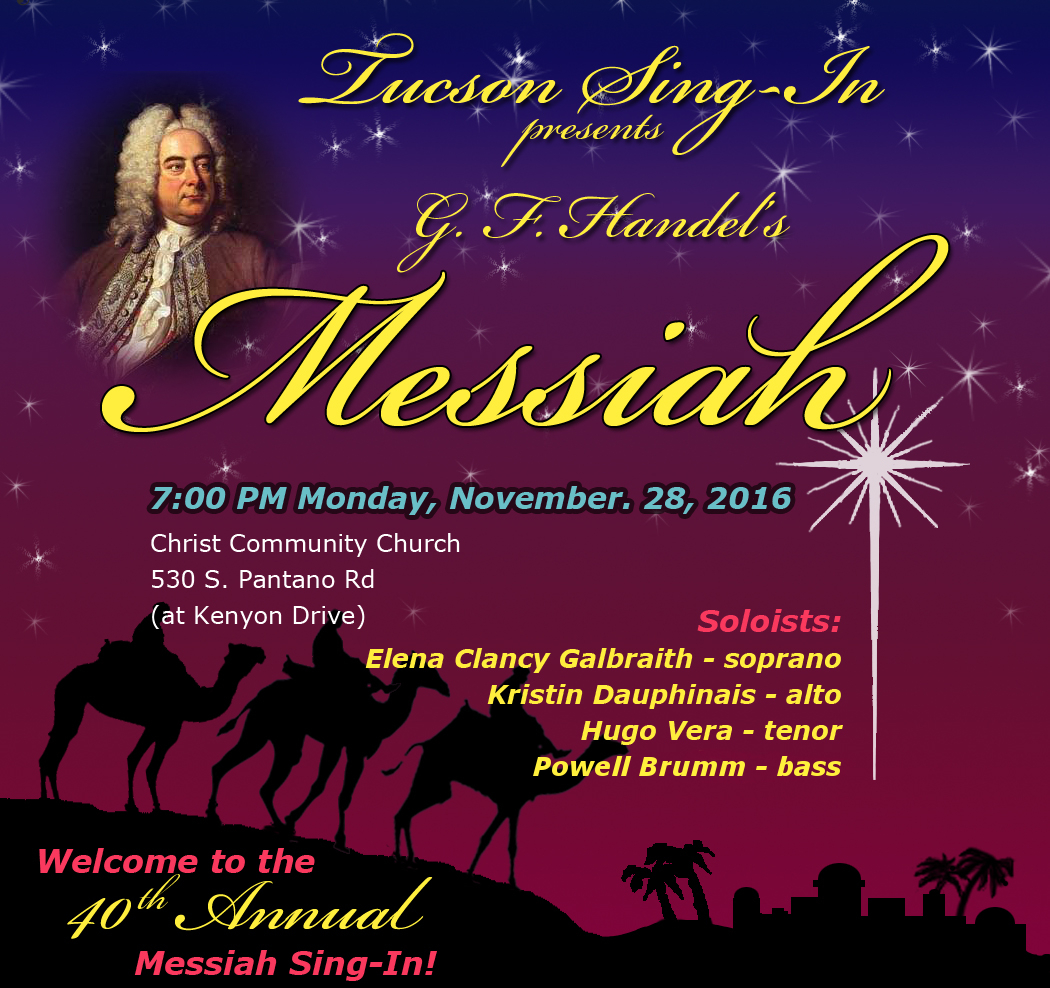 Every year people from all over our community come together to share in this wonderful event, where the audience is the chorus, joined by an orchestra and soloists. The conductor this year is Mr. Ken Marrs.
Warm-up by carol singing with the Sonoran Bells directed by John Neve at 7 p.m.
Admission is FREE; this event is supported by your generous donations.
Scores may be purchased for $12 or rented for $12 with $5 refunded upon return of score. Feel free to bring your own score if you have one.
Thank you for supporting the Tucson Sing-In, Inc.